Ferrari's undeniable pace that Charles Leclerc squeezed to the fullest; Checo Pérez made a recovery race and returned to the podium
He recalled the best moments of Michael Schumacher's dominance. Since then a Ferrari driver hasn't looked so dominant on a track. Indisputable weekend of Gran Chelem.
2. Alexander Albon
Williams asked for 57 laps on the same tire and the British-Thai complied and gave the team its first point. Last year they had to wait until date 11 to add.
'Mad Max' fought with the RB18 in qualifying and in the race he squeezed it to the max to try to catch up with Leclerc's powerful Ferrari. But clearly it was not enough. Again the car failed the driver, but Max's level is still superlative.
Checo Pérez had to overtake the two Mercedes – Lewis Hamilton twice – to reach his podium position. Whether due to a lukewarm start to avoid crashing into Max or due to the Safety Car, the driver from Guadalajara had the coolness and speed to take advantage of the second fastest car on the grid.
5.Lando Norris
At the end of the race in Jeddah, Norris told F1.com that they would not have the car to be competitive in Australia. But the young Englishman was wrong and McLaren was competitive. In which Norris was not mistaken, he went on the track and took all the possible game out of the number 4 papaya.
6. George Russell
Speaking of squeezing the car, Russell once again gives Mercedes the big points and gets his first podium of the season. He put up with Checo Pérez as long as it was technically possible.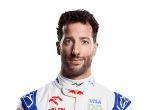 7. Daniel Ricciardo
Daniel shone with his fans and never gave up the fight for points, to enter Q3 and be at the level of his teammate. It was a good weekend for Perth.
8.Lewis Hamilton
Hamilton was not where he should have been considering his multi-champion status. And we are not saying this because he was left off the podium – we must consider that Sainz and Verstappen would have to be in front of him – but because he was behind Russell. In addition, little grace has to make Hamilton that a Red Bull passes him twice in the same race.
9. Valtteri Bottas
This time the Alfa Romeo did not have the speed to go to Q3, but Bottas knew how to stay in that large pack that is fighting for the last points to continue adding to the cause of the organization. Alfa Romeo, in 3 races, has already scored the same points as in all of 2021 -12 belong to this driver-.
Take a look back at the five moments that defined the Australian Grand Prix.
On Saturday, during Q2, an Alpine came to set one of the three best times; a feat to fight against Ferrari, Red Bull, even against Mercedes. However, Alo's magical lap hit the wall because of the car. On Sunday, Fernando was in an endurance race and did his best to stay in the points pack, however, the team frustrated his race with poor decisions.
11. Zhou Guanyu
This rookie doesn't put a wheel wrong. We can't remember a race or qualifying in which he made a gross mistake. He is very precise and if it weren't for the endurance of Albon and his Williams, in three races he would already have two points, not bad for a rookie in an Alfa Romeo in one of the most competitive F1 races in memory.
12. Esteban Ocon
Yes, he left the points on the table while his teammate crashed in qualifying and finished last in the race. But Alonso on Saturday was fighting against Ferrari and Red Bull, Ocon never did; On Sunday Fernando in his comeback was affected by team decisions, Ocon fought yes, but in reality it was a discreet race.
13.Pierre Gasly
Speaking of low-key racing. A weekend of 'not beyond what the car can give' and Bottas took almost 10 seconds in the Alfa. If he was in the points, it was because of the DNF of Verstappen and Sainz.
14. Mick Schumacher
Good confidence boost having been the competitive face of Haas this Australian weekend. He beat Magnussen in both qualifying and the race and this coming off a tough 'ouch' encounter against the wall in Jeddah is no small feat.
15. Lance Stroll
On Saturday he had a 'trollazo' but on Sunday he regained his composure and finished the race in a decent position after several struggles on the track and without errors.
16. Kevin Magnussen
A bad weekend for the Dane. However, the fact that he and Mick will be fighting in the midfield for a few points means the Haas is a midsize car on tracks like Albert Park as well.
17.Yuki Tsunoda
The Japanese pilot disappeared. He doesn't have the consistency to get the AlphaTauri into positions that Galsy can.
18. Nicholas Latifi
Latifi, again, finished a classification against the wall, but this time it was not his fault. She in the race she just finished the race and that was it for her weekend in Melbourne.
19. Sebastian Vettel
Bitter return of Vettel. On Friday with problems with the car, on Saturday he broke it, they were barely able to qualify. And on Sunday all the effort ended up against the wall again.
20. Carlos Sainz
Bad qualifying, but even worse race, or rather mini race. Sainz's head got hot and he wanted to come back from ninth to fourth in one lap, of course nothing came out and pathetically everything ended in a sand trap.
.